Venues4 offer a totally free venue search!
Our experience and knowledge will save you a lot of time and money, so that you find the perfect venues for all your conferences and events.
The International Venue Finding Specialists...
Our experience and knowledge will save you time and money, so that you find ideal venues for your conferences and events. The key benefits of working with us include:

Free Global Venue Finding Service
A fast, free service to assist in finding your perfect venue!

Specialist Knowledge Expertise & Experience
Over 20 years of proven global industry experience.

Great Relationships With Venues & Hotels
We deliver not only amazing venues, but also great rates!

Fast, Personalised, Tailored Service
We'll be there to support you every step of the way!
First Class Global Venue Finding Experience...
Venues4 have experience of booking first-class venues in major cities in the UK, Europe and Worldwide including London, Paris, Berlin, Prague, Dubai, Hong Kong and New York.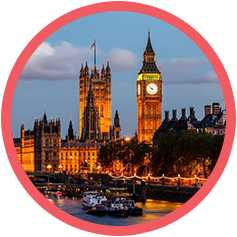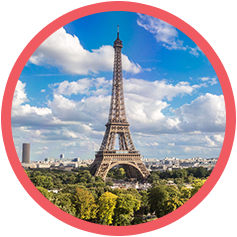 Venues4 Just in Numbers...

Years since Venues4 was first founded

Collective Years of Global Experience

Projects Sucessfully Delivered

What Our Clients Say About Us...
" From day one Venues4 knew exactly what would and wouldn't work for our International events in terms of venues, and importantly, we've always had a great working relationship. They regularly go far beyond my expectations. We've worked with many venue finders over the years and can honestly say the service we receive from Venues4 is unparalleled! "
British Retail Consortium
" Venues4 have found wonderful venues all over Europe, including at ski resorts, pretty beachside towns and major capital cities. They always negotiate competitive rates and  liaise with the venues to ensure that all the facilities for our meetings are made available. Venues4 save us vast amounts of administrative time, are friendly, efficient and professional. "
Cambridge University

" Venues4 are very reliable and always willing to go the extra mile to accommodate my requests, as difficult as they are sometimes! Venues4 are a pleasure to work with and I have no hesitation when I say Venues4 has been the best company I've used and will continue to use their services in the future. "
MSCI
" Over the years, Venues4 have played a significant role in turning our company into a successful business by finding the best hotels and conference sites. Whenever we have a new event in mind, we can be always sure that we receive the best locations and prices. One of the most effective companies that we have ever worked with. "
UNLEASH