We can find you the perfect venue!
---
We provide a free venue finding service for all types of meetings, conferences, exhibitions and seminars both in the UK and Internationally.
A Dedicated and Experienced Team...
The team at Venues4 have over 20 years experience in the industry. Therefore our clients can feel assured that our knowledge and expertise will be beneficial to the success of their event. We believe that excellent customer service is essential. It is our priority to really understand our clients' needs so that we can build a strong working relationship with them, and support them throughout the entire venue finding process. We can help secure venues for:

International Corporate Conferences

Sales Meetings and Presentations

Training Courses and Workshops

Gala Dinners and Awards Nights
Say Hello to the Venues4 Team...
Meet the members of the Venues4 team! With years of hospitality experience, someone is always on hand to offer support and  advice when selecting your venue!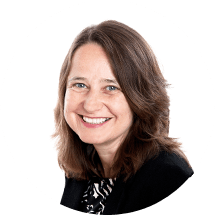 Angelina Hibbert
Angelina created Venues4 in 2012. Her vision was to offer a service where long term partnerships are valued and continuously developed. Having worked for two Venue Finding Agencies as an Operations Director, she has over 15 years' experience, and has previously worked in both operations and sales departments for a Conference Centre, which has given her invaluable knowledge.
Angelina has a great understanding of National and International Hotels and Conference Venues. She has worked on a wide range of events and is always striving to achieve the best possible results for our clients.
When away from the office, Angelina enjoys keeping in touch with her friends and family. She also enjoys long walks by the coast with her Miniature Schnauzer dogs!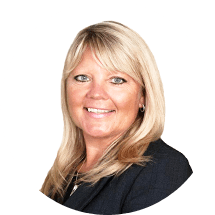 Penny Greenfield
Penny joined the team in 2013 having worked with Angelina at a former Agency for 6 years.  Prior to this she worked as a PA to a Sales Director and 3 Export Sales Managers, organising meetings, flights and accommodation on a daily basis, giving her the valuable experience required to totally understand the needs of our clients. Penny thrives on getting the best results for our clients and her ability to ask the right questions, along with her tenacity, ensures our clients are in safe hands.
When Penny is not working she enjoys spending time with friends and family! She has a serious shopping addiction and enjoys cooking, swimming and is often planning her next trip away abroad, so is regularly sporting an amazing tan.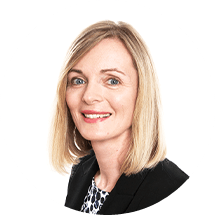 Barbara Drury
With over 17 years experience in the events industry, Barbara has a wealth of knowledge! She has worked within a Venue Finding Agency for the last 9 years and prior to this, worked in dedicated Conference centres and 4 / 5 star hotels. This has given Barbara the ability to meet and exceed expectations from start to finish!
Barbara has a "can do" approach and an eye for detail. She enjoys a real challenge!
In her spare time Barbara enjoys going on European City Breaks, cycling, walking and baking cakes with her daughter (which swiftly get eaten up by her son and the rest of the family!)
What Our Clients Say About Us...
" From day one Venues4 knew exactly what would and wouldn't work for our International events in terms of venues. And importantly, we've always had a great working relationship. They regularly go far beyond my expectations. We've worked with many venue finders over the years and can honestly say the service we receive from Venues4 is unparalleled! "
British Retail Consortium
" Venues4 have found wonderful venues all over Europe, including at ski resorts, pretty beachside towns and major capital cities. They always negotiate competitive rates and  liaise with the venues to ensure that all the facilities for our meetings are made available. Venues4 save us vast amounts of administrative time, are friendly, efficient and professional. "
The Stem Cell Institute

" Venues4 are very reliable and always willing to go the extra mile to accommodate my requests, as difficult as they are sometimes! Venues4 are a pleasure to work with and I have no hesitation when I say Venues4 has been the best company I've used and will continue to use their services in the future. "
MSCI
" Over the years, Venues4 have played a significant role in turning our company into a successful business by finding the best hotels and conference sites. Whenever we have a new event in mind, we can be always sure that we receive the best locations and prices. One of the most effective companies that we have ever worked with. "
HRN